Music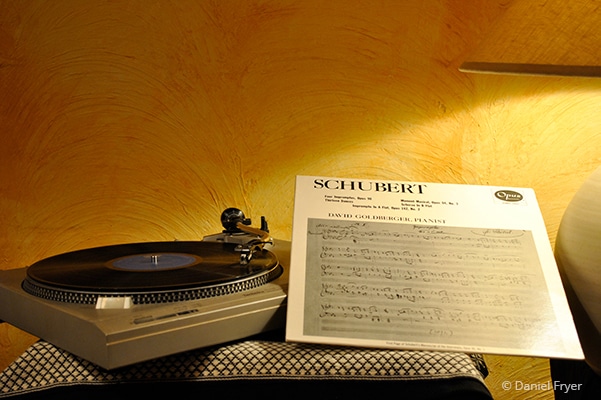 I generally like to write in silence. To my surprise, after Haunting Paris was finished, I discovered that though I didn't listen to music while I wrote, intent on hearing my characters' voices, the music they were listening to permeates the book. So here is the soundtrack for Haunting Paris:

Schubert's Last Piano Sonata, D. 960
Eavesdropping on Sylvie, Will is struck by her sublimely gifted playing.



"Quand on se promène au bord de l'eau"
Ana Carvalho's favorite song, from the film La Belle Équipe.



Clementi's Duettino #2 in G major
Charles and Alexandra play this for their parents' guests the night Sylvie comes to dinner.



Chopin's Barcarolle
Inarticulate in words, Sylvie declares her love for Julien through music instead.



Schubert's Arpeggione Sonata
Sylvie played this at St. Ephrem's Church with her friend Fabienne.



Schumann's Fantasy Op. 17
Will accompanies Sylvie to a concert, where this piece overwhelms her with its reminders of Julien.



"On prends le café au lait au lit"
When they were children, Charles and Alexandra loved to yodel along with this popular song.



"Valse Midinette"
Mathilde dances to the familiar strains of this bal musette melody played on the accordion



Schubert's "Wiegenlied"
The lullaby that Mathilde sings to soothe the crying baby in the pram.



"La Marseillaise" performed at the newly opened Opera Bastille on July 13, 1989.



"La Marseillaise" sung by Jessye Norman at the bicentennial celebration parade of Bastille Day, July 14, 1989, which Will and Alice attend.



Alice is thrilled to see America represented by a marching band from her native Florida.